Skala Sikaminias
Skala Sikaminia is a pretty little fishing harbour found on the north coast of Lesvos.
The harbor at Skala Sikaminia is lined with attractive tavernas and charming cafes, making this a fine place to visit for a leisurely lunch.
On a small rock overlooking the Skala Sikaminia harbour is the tiny and much photographed church of Panayia Gorgona - The Virgin Mary Mermaid.
If you walk along the little hill behind the village you will find a nice pebble beach. Many visitors arrive in Skala Sikaminia by boat from Molyvos.
Unfortunately no accommodations were found.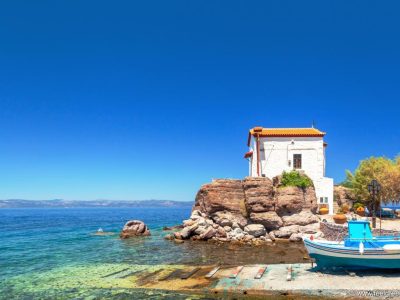 event Wednesday
schedule Departure 10:30 from Petra & 10:50 from Molyvos.
Return to Molyvos approx. 15:00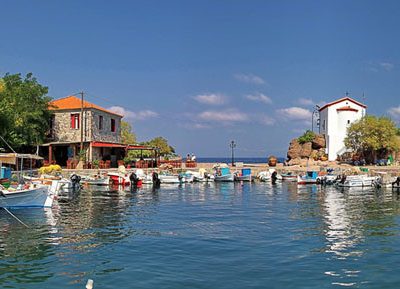 event Tuesday, Friday
schedule Departure 10:00 from Petra & 10:30 from Molyvos, return approx. 16:00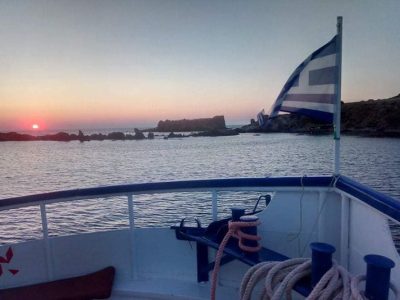 event Friday
schedule Departure 17:00 from Petra & 17:30 from Molyvos.
Return to Molyvos approx. 21:30
Unfortunately no car rentals were found.
