Eftalou
Eftalou Beach Lesvos:
Eftalou beach is a pebbled and sandy beach located 60 km north west of Mytilene and 3 km from km from Molyvos Town.
Eftalou is famous for the natural springs that can be seen right on the beach. It has several facilities such as restaurants, taverns, hotels, and many more amenities.
Clear waters are ideal for swimming and it also offers renovated bath houses that have communal and private tubs.
The distance from the airport to the beach is about 72 km.
Unfortunately no accommodations were found.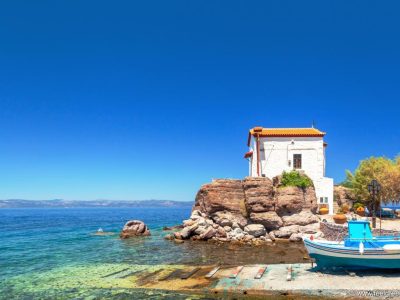 event Wednesday
schedule Departure 10:30 from Petra & 10:50 from Molyvos.
Return to Molyvos approx. 15:00
Unfortunately no car rentals were found.
