Ambelia Beach
Anaxos Ampelia Beach Lesvos:
This is a calm beach covered with soft sand, located close to the tourist resort of Anaxos, 60 km northwest of Mytilene.
Given that it has no tourist facilities, the beach receives a minimum number of people. It stretches for many meters and it is frequently affected by strong winds.
This beach is surrounded by a rocky landscape covered with few plantation. There is some seaweed coming from the sea.
The idyllic atmosphere offers a great chance for relaxation.
Unfortunately no accommodations were found.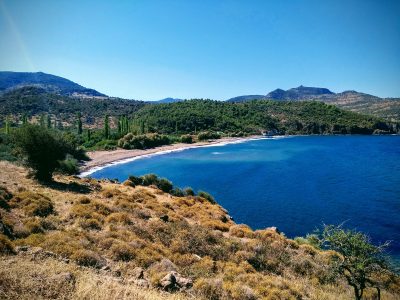 event Monday
schedule Departure 10:30 Petra & at 11:00 Molyvos
Return approx 15:00
Unfortunately no car rentals were found.
